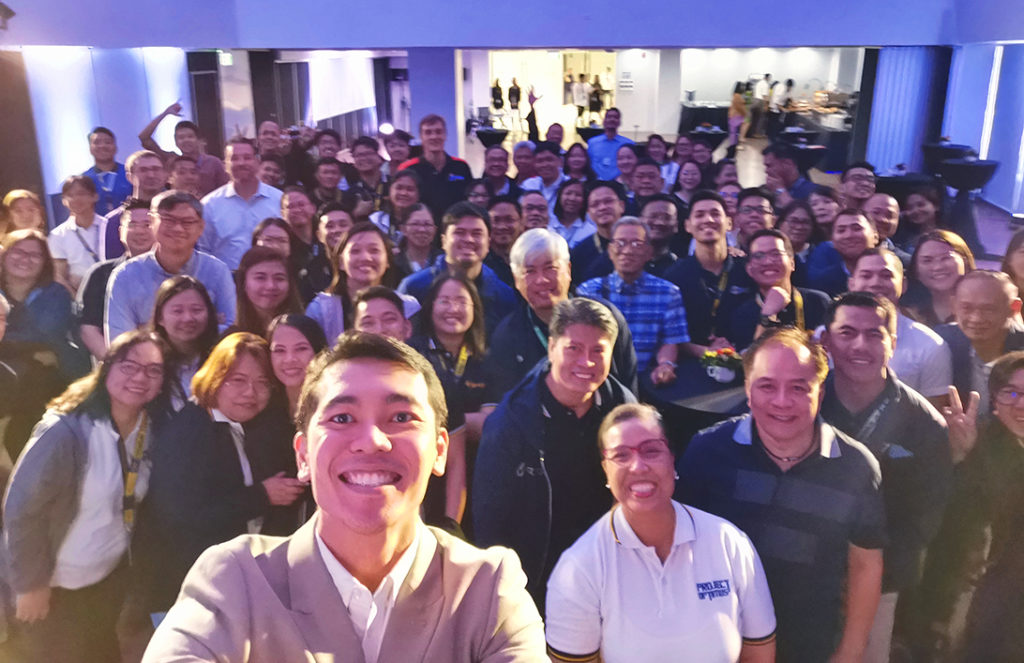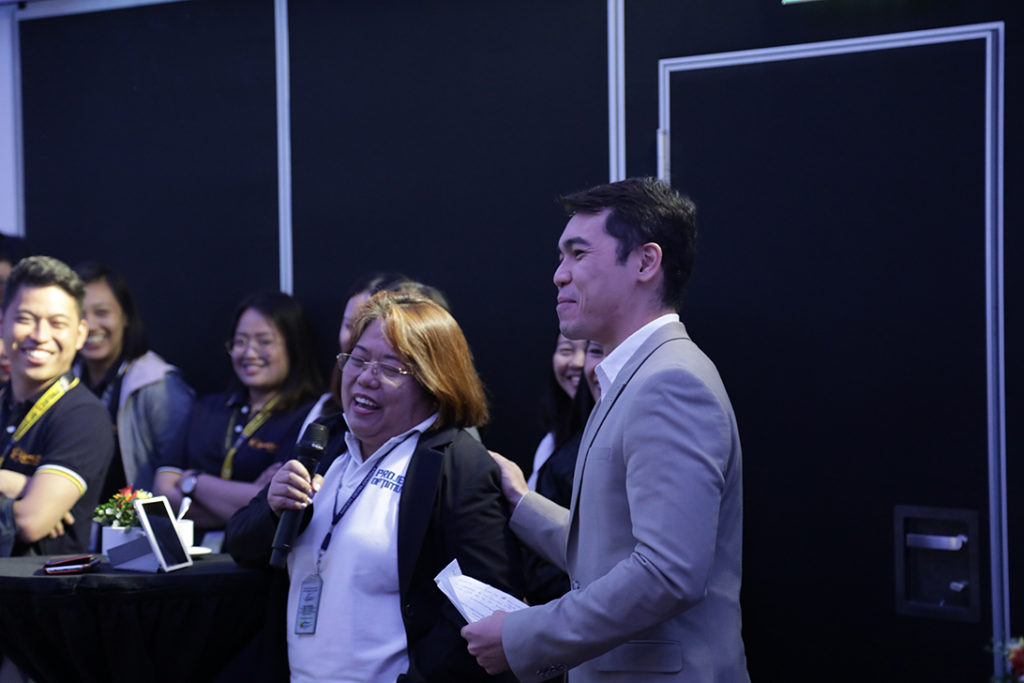 Last June 18, 2019, Makati Development Corporation (MDC) celebrated the first anniversary of the launching Project Optimus, MDC's digital transformation program which involves the digitization and enhancement of the company's work processes and systems. The initiative aims to increase operational efficiency, productivity and sustainability.
A simple celebration was held at the Penthouse of the MDC Corporate Center and was attended by the MDC Management Committee and members of the Project Optimus team. The event celebrated the accomplishments and future of Project Optimus.
Ayala Corporation Chairman and CEO Mr. Jaime Augusto Zobel de Ayala sent his greetings to the MDC team via a video message, "We have to keep reinventing ourselves, keep looking at the way we do things and keep the spirit of innovation alive. Things don't stay static. Things don't stop evolving. It's very important as an organization that we take a hard look at ourselves, keep changing, keep innovating."
Project Optimus Phase 1 saw the go-live of the following digitized processes:
1. 16 SAP Fiori Applications for Finance and Procurement
2. 48 process improvement applications through OnBase and InEight Estimate
3. Predictive Reporting and Risk Analysis through Power BI
4. Fast, convenient and paperless approvals through Docusign
5. Creation of 67 online collaborative teams via Microsoft Teams
6. Production of 11 e-Learning modules
Phase 2, which was launched during the event, will see the implementation of the following:
1. 14 customized reports and analytics dashboards
2. Power BI reports for DLP
3. Accurate estimates through 3D Takeoff
4. 3D Quantification Software
5. Automated progress reporting systems
6. Project Management and Collaboration Software
7. Launch of InEight Inspect and Simplified Incident Reporting applications via Project Suite
8. Production of new e-Learning modules focused on Safety, Quality, Timely Delivery, Cost Efficiency and Sustainability
To date within the MDC group, 5 companies, 5 construction divisions, 11 operation centers and over 3,000 users are making use of the new technologies introduced through Project Optimus.
"Our efforts have allowed us to achieve a whole new level of work-life balance and customer service excellence. A feat that we can proudly say, we helped pioneer within the Ayala Group. But as we all know, our journey towards service excellence continues. I enjoin the MDC Family to continue supporting Project Optimus by using our new technologies and by recommending new ideas and improvement.", said Mr. Dan Abando, MDC President.