Makati Development Corporation (MDC) is the leading
Engineering, Procurement, Construction and Construction Management (EPCCM) company in the Philippines,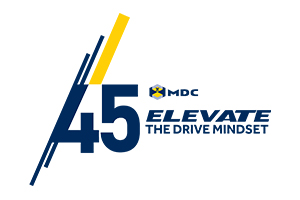 spanning 45 years of experience
in building commercial, residential, industrial
and infrastructure projects.
MDC is an ISO-certified company, a Quadruple A Platinum contractor and is a wholly-owned subsidiary of real-estate giant, Ayala Land, Inc. MDC's impressive portfolio of projects is built upon the company's passion for customer service excellence. By adhering to the core execution principles of Safety, Quality, Timely Delivery, Cost Efficiency and Sustainability, MDC delivers projects that reflect its vision of being a World Class Builder of Choice.